Visit the stunning Portuguese island of Madeira – the Pearl of the Atlantic – in the middle of the winter! We've put together a 7-night package which includes flights and accommodation in Funchal for just £125 per person!
---
7-NIGHT MADEIRA PACKAGE FOR £125 PER PERSON
DATES: 30 January – 6 February
FLIGHTS: London Gatwick – Madeira for £101 return for two >>
ACCOMMODATION: 7 nights in Funchal for £149 (total price for a double room, breakfast included) >>
TOTAL: £250 for two or £125 per person


---
OR PLAN YOUR OWN TRIP
Get your tickets at easyJet.com or with Skyscanner.net. The below fare can be obtained if booking for at least two people and includes one piece of hand luggage.
LONDON GATWICK ⇆ MADEIRA

ACCOMMODATION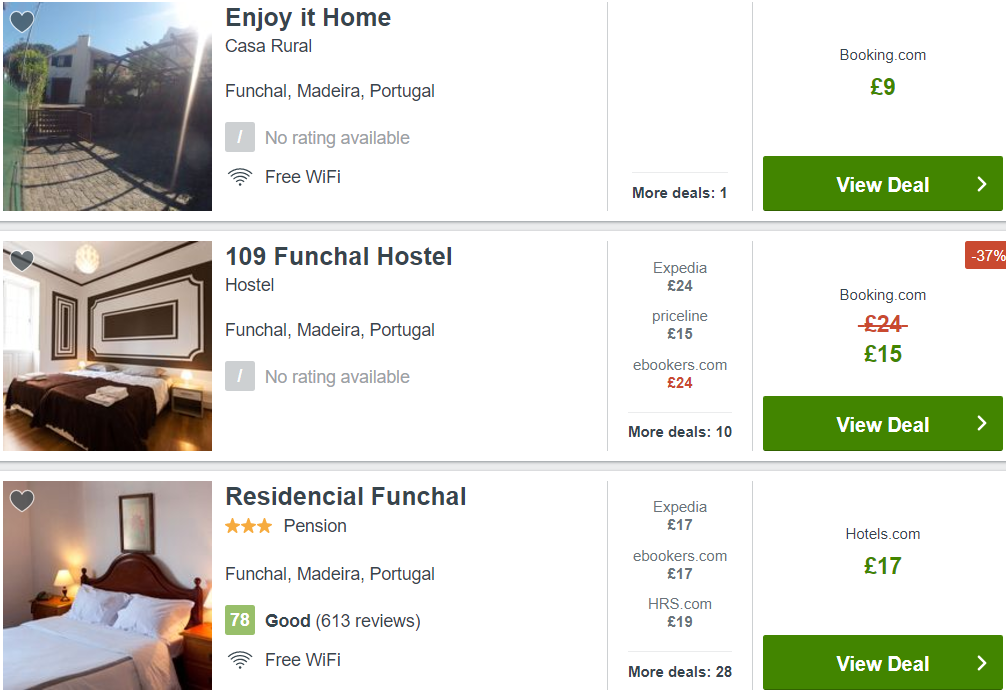 CAR HIRE
CHECK CURRENT DEALS IN YOUR AREA
LONDON BIRMINGHAM BRISTOL MANCHESTER LIVERPOOL EAST MIDLANDS LEEDS NEWCASTLE SCOTLAND BELFAST
The advertised airfares or hotel rates are valid at the time of publishing. Due to the nature of the airline and hotel market, these prices may rapidly change. Click here to learn more >>